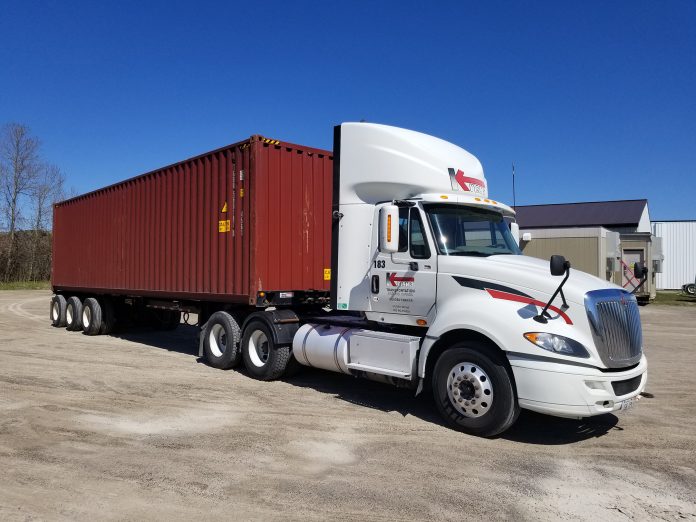 Two of Canada's most respected carriers have joined forces in a deal that sees Kriska Transportation Group acquiring Liberty Linehaul's U.S. and Canadian operations. 
Kriska's acquisition of Liberty Linehaul adds 72 tractors and 157 trailers to the Kriska fleet. 
Liberty Linehaul Inc. began on November 17th, 1987, as an LTL and truckload carrier specializing in international freight between Canada and the United States: Liberty Linehaul West Inc., a subsidiary company established in January 1997 in Montebello, California. 
Liberty Linehaul is the winner of numerous industry awards. Its top-notch management team is known for its professionalism and commitment to excellence. That corporate mentality should fit perfectly into the Kriska team, also known and respected for those values.
Liberty Linehaul's LTL portfolio and U.S. market presence should mesh well with KTG, providing opportunity and growth in the U.S., especially on the West Coast. 
Kriska CEO Mark Seymour and Liberty Linehaul founder Brian Taylor have long known each other. In many ways, the backgrounds of the two executives and the times they have been through as businessmen in the truck industry made Liberty Linehaul a perfect fit for Kriska. 
For the Kriska Group, Liberty Linehaul and Liberty Linehaul West represent the  11th and 12th brands acquired by Kriska.
Liberty management team Chris Gerber in Ayr, Ontario and Greg Dubuque in California will stay with Kriska as general managers. Brian Taylor, the founder of Liberty Linehaul, will be retiring, and Gary Higgins, also in the ownership team, will retire next year. 
Management at both Kriska and Liberty Linehaul are excited at the growth potential of the amalgamation of companies. Taylor wanted a buyer who'd respect the company he built and the employees in the company that helped him build Liberty Linehaul.
With business with operations in the U.S. and Canada, Liberty Linehaul will provide Kriska Transportation Group with a unique opportunity and its first footprint in the U.S. 
Kriska's acquisition of Liberty Linehaul is a wise investment with growth potential and opportunities. The team at Liberty Linehaul has a new owner that will respect their dedication to teamwork and professionalism. 
This amalgamation of two historic and well-respected Canadian carriers should be a win-win scenario for all involved!