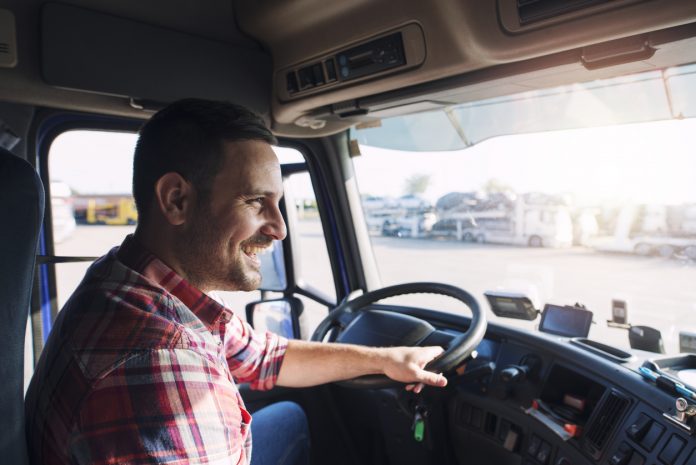 I was recently asked the question on my podcast, "Which carrier is the best carrier to work for as a new driver?" This question is common among new people who don't understand the industry and how it works. This is because the industry is actually backwards to the way many of us would traditionally look for a job. Think about it, in the trucking industry you don't look for a job based on the highest pay. You don't look for a company with a fancy office, and you don't start your career at the bottom of the employee board in the mailroom. 
Truck drivers start their careers very differently. They come to a company making the same salary as the experienced driver sitting next to them. They have to work for companies that have a structure in place to train them properly. Your corner office will be determined by the maintenance program of the carrier you choose to work for, I can promise you your mobile office will come with a view. 
So back to our question on how to find the best carrier for a new driver? With so many carriers around it can be very hard to choose one to work with as a new driver. Some require certain experience and others require you stay away from home for a certain period of time. Some only have flatbed freight while others transport refrigerated freight. Some have white trucks and some brown. Some have good training programs and others have none. How can you possibly choose? They all have great websites and promise the best working conditions, but the best for who? 
In over forty years being in this business I see the same problem over and over with new drivers when looking for a job in the industry and that is lack of knowledge on how to search for a job. They sit in training schools either having a job already and upgrading for a better position or they are hoping to get a job at a company in their neighbourhood. Depending on the circumstances that may or may not be the correct way to find a job. The problem is most new drivers don't do their homework on the carriers that work with them. They spend their time trying to get into a carrier that either can't take them on due to insurance issues or one that doesn't care about them. So what should you be looking for in a carrier as a new driver? 
One word will some up the answer-TRAINING! As a new driver you need to look for a carrier that has a good training program known in the industry as a Finishing Program. Now I am not talking about a training program at a school, hopefully you are in a good one already. I am not talking about an orientation program where you sit in an office for a week learning about the company operations. I am talking about a proper Finishing / Training Program that starts you off where your school teaching left off and continues that training until you are a seasoned professional. That time frame can be anywhere from 3-12 weeks of additional training once you get hired by a carrier that they pay you for just like an employee but you have a trainer with you. Don't ask about money, time away from home, or truck type as a new driver because none of that matters. What matters as a new driver is that you get proper training to start your career and that it helps you be a successful and safe truck driver on the road. 
The Trucking Network is having their next job fair in Brampton Ontario on March 25th and this is the perfect place to talk with various carriers and learn about their training program. Look at the Trucking Network website to see which carriers will be attending the event and do some homework before you get there so you know who you want to talk with while at the event. Good luck with your search and I am sure you will find a good company with just a little effort