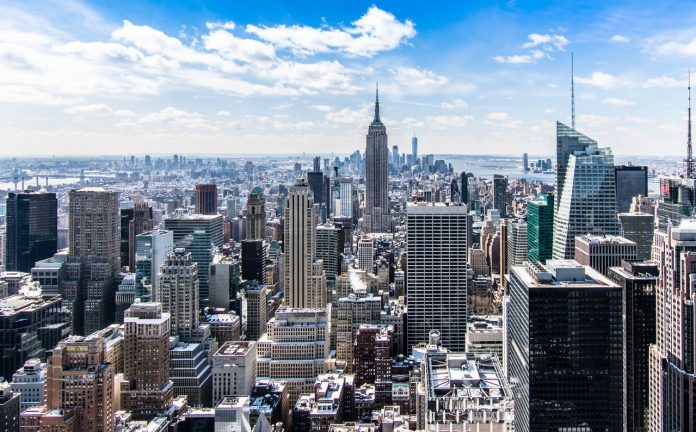 As the American economy goes, so too goes Canada's. We are the tail that wags to the wishes of the big U.S. dog. The question is, will U.S. economic policy towards Canada change with Joe Biden as president? Yes, but not in big ways. Definitely, our relationship with the new president will be friendlier than with the last.
Canada-U.S. relations are of great importance to both countries. We partner in defense and security and we are great trading partners. 75% of all our exports go to the U.S and, we are the United States' biggest trading partner receiving 15% of their total exports.
Our cultures are intertwined. We get lots of American TV and music and movies, they got lots of Canadian made movies, actors, and comedians, who Americans think are American but are actually Canadian. In return, we get American born hockey players.
Our border is a political boundary, controlled by agreements between our countries. Agreements which depend on who is in power in Ottawa and in Washington and the amount to which they wish to agree or disagree.
Numbers say a lot. The U.S. economy is the world's largest, surprisingly Canada's is the 10Th largest. 328 million people live in America and 37.5 million in Canada. For our small population, we have a big economy due solely because we benefit from being neighbour of the United States. Just like in real estate, it's all about "location, location, location." Our borders are married, and like a marriage, it's for better or worse. Sometimes with President Trump, it was for worse.
For example, on June 1, 2018, Trump imposed a tariff of 25% on Canadian steel and 10% on aluminum. In response, Canada imposed retaliatory tariffs against a proportionate amount of imports from America. Within a year these tariffs were removed. Then again on August 6 of 2020 Trump placed a 10% tariff on aluminum, within 3 weeks they were removed again. Farcical behaviour for the world's most powerful politician.
But let's congratulate Trump on powering a new North American Free Trade Agreement (NAFTA), now called USMCA.  After threatening to put an end to NAFTA altogether and impose tariffs on the auto industry at the great expense of Canada. The new deal will benefit all 3 countries and increase future trade.
Joe Biden has been around Washington for almost 50 years. Known as a centrist, and moderate, who has served on the Senate Foreign Relations Committee. His foreign policy and approach to Canada are well known. After the US election in 2016, he made a trip to meet with Justin Trudeau in Ottawa. Most agree relations with the U.S. should be smoother with Joe Biden as President.
Joe Biden's responsibilities are first and foremost to the American people.  He campaigned on getting a grip on the pandemic that is now infecting a million people every 5 days in America. Canada is not near the top of his to-do list. What we must concern ourselves with is the U.S. economy improving and that means putting an end to the pandemic.
As always, what is good for the U.S. and its' economy is good for ours. Our shared border has been closed for almost a year, getting that open again would benefit all. History shows that when Democrats are in power in Washington and Liberals in power in Ottawa, there is a tendency for both parties to see policy in similar ways. With Biden and Trudeau, that is the current mix, which bodes positively. However, there will be change and these may be key areas to watch.
The Keystone XL pipeline, which connects Alberta oil reserves to refineries in Texas, Oklahoma, and Illinois is an ongoing issue. President Obama put the project on hold when Biden was Vice President. Trump gave it the green light again, but one of Biden's platforms was against fossil fuels, so he may close it down again. Others say that enough of the pipeline has already been built, that it may go through. That would be a big win for Alberta and Canada.
Canada may benefit since Joe Biden has talked about addressing climate change and about eliminating hydraulic fracturing, known as fracking. Meaning good news for Alberta since that would lower U.S. production which could give Canada access to an expanded US market. Canada, long the number one foreign supplier of energy to the United States, particularly oil and gas, will be there to pick up the pieces as the United States' most friendly and reliable energy trade partner.
Canada may benefit from energy policy in a Biden administration in ways that may benefit other parts of Canada. Joe Biden's centrist approach to climate change will include things like hydroelectricity from Canada, whether we're talking about Hydro-Quebec electricity going to Massachusetts through the connector they're building in Maine, or more electricity through the Columbia River treaty out West or from Manitoba Hydro, which also has export capacity.
Also, a Biden administration could present a huge opportunity for small modular nuclear reactors and atomic energy. Canada has some great designs. Ontario Power Generation is using them in the field. There's a real opportunity for a sort of nuclear revival. This is where Biden is open to pragmatic solutions that might get the job done quickly and efficiently. This may be where Canada can help Biden in his move to greener energy. Small and safe nuclear energy and renewable clean hydroelectric, which both fit perfectly into that plan and because of Biden's centrism may be good news for Canada.
With a new year dawning, a vaccine for COVID-19 arriving, and a new President in Washington, we may soon see Canada's economy improving, but it might take two years for all this positivity to take hold. 2021 looks to be a brighter year ahead for both the U.S. and Canada and for that and other things we should be truly thankful.
To a happy and safe 2021 for all!