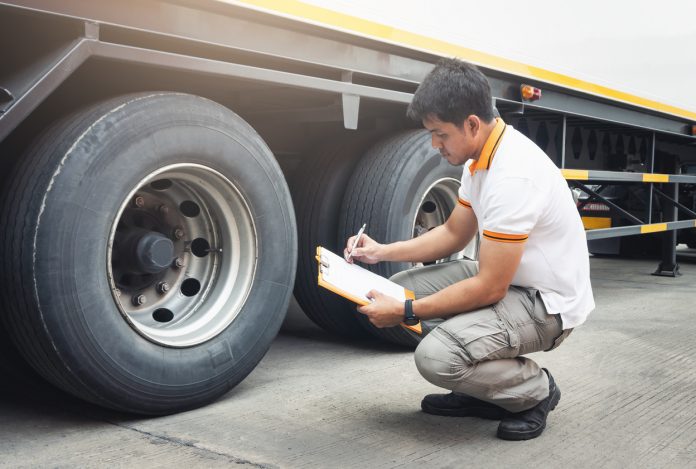 Canadian truckers driving into Texas need to be aware of a new law in the state that affects Canadian commercial drivers.
The news out of the Lone Star State of Texas is that a new law is now in effect that will aid efforts to combat illegal truck driving. It came into effect on September 1 of this year. The new law will require individuals with valid Mexican or Canadian commercial driver's licenses to possess a U.S. government-issued work visa when operating in Texas.
You might think the law is trying to crack down unreasonably on Canadian drivers because more Mexican truckers come into Texas than Canadian ones. However, research shows that fraudulent Commercial Drivers Licenses have been a problem in the past for Canadian authorities.
According to a report by the CBC in 2014, thousands of driver's licenses with fake names have been circulating in Ontario. Many are being used in a new type of fraud that's plaguing the financial industry, growing exponentially, and costing Canadians up to a billion dollars a year, say experts.
These fake licenses are an integral part of what's known as synthetic identity fraud. The fake licenses in Canada have fictitious names and identities. They are used to defraud banks, government bureaucracies, police agencies, insurance, and car lenders. The fake driver's licenses give fraudsters "unique abilities" when used in conjunction with other fraudulent identification to obtain Canadian passports, register businesses, or get large business loans.
Fake CDLs are not just a problem in Ontario or Canada. In 2019, the FBI conducted an investigation and charged an employee of the Department of Public Service who issued 215 fraudulent CDLs. He received about $1,000 for each fake license.
The new Texas law is necessary to help counter these types of fraud, especially with fake CDLs originating in Mexico and, apparently, Canada.
According to the Texas Department of Public Safety, a B-1 visa is among the documents that satisfy the requirement to help cross-reference and validate the driver's Commercial Driver's License.
The new law was needed to counter the ongoing problem of fraudulently issued Mexican CDLs without qualified testing measures.
A Texas senator, Juan Hinojosa, says that prosecutors in Texas previously lacked a mechanism to deal with an offense involving tampering with governmental IDs and with someone possessing a fictitious Mexican CDL or other foreign documents. It was difficult to adjudicate a violation when a fake ID was present.
"The new law will address this problem by classifying a license, certificate, permit, seal, title, letter of patent, or similar document issued by an applicable foreign government as a governmental record for purposes of offenses related to perjury or other falsification," says Senator Hinojosa.
The new law allows Texas prosecutors to prosecute the holder of a government document from a foreign country that may be fake or counterfeit.
Canadian Truckers in Texas Beware of a New Law That Cracks Down on Fake CDLs
The Texas law cracks down on the use of fraudulent driving documents, as they present a significant threat to public safety and homeland security in Texas and the entire United States.
The belief is that an unknown number of Central Americans are illegally obtaining commercial driver's licenses through corrupt Mexican officials.
A Texas Department of Public Safety said during a meeting hosted by the Texas Trucking Association: "Illegal immigrants from all countries that have falsely obtained Mexican commercial driver's licenses are working and operating commercial vehicles all over the United States."
A Texas State Representative, Terry Canales, said the new law clearly defines Mexican and Canadian CDLs as government records. He told lawmakers the new law will assist Texas law enforcement in filing the appropriate charge for falsified documents or tampering with a government record. The change will help prosecute falsified documents and will provide a deterrent to the continued criminal practice of the sale or possession of Mexican commercial driver's licenses.
Falsified Mexican Commercial Drivers Licenses are the primary target. Still, Canadian drivers need to be aware of the law change as it also affects them.
As of September 1, when the law was enacted, the clock started to tick on a 90-day grace period from citations. Texas Troopers and law enforcement agencies certified to inspect commercial vehicles can issue warnings and out-of-service violations during that time.
The new law is not an arrestable offense. Still, Texas officials felt it was important that the state acted because the Federal Motor Carrier Safety Administration had not addressed the issue of fictitious documents.
Canadian drivers in Texas should be forewarned of the new law and its implications affecting Canadians with Commercial Drivers Licenses CDL.