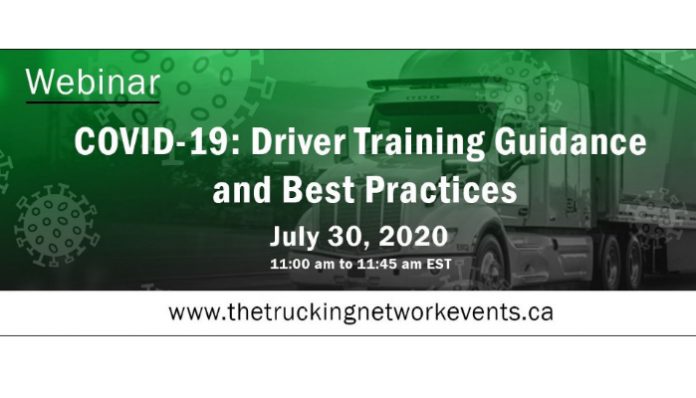 Get the right education from the experts –
As a long-haul truck driver, you spend many hours alone in the cab of your truck. However, there are times when you will be at increased risk of exposure to COVID-19. For long-haul truck drivers, potential sources of exposure include having close contact with truck stop attendants, store workers, dock workers, other truck drivers, or others with COVID-19, and touching your nose, mouth, or eyes after contacting surfaces touched or handled by a person with COVID-19.
You are invited to a Zoom webinar.
When: Jul 30, 2020 11:00 AM Eastern Time (US and Canada)
Topic: COVID-19: Driver Training Guidance and Best Practices
Register in advance for this webinar:
https://us02web.zoom.us/webinar/register/WN_n2H8DUhxSmyHEUXL-TKA7A?fbclid=IwAR2ASbr31c9uLCzKrOaXCXIIrcta5-IfsYWfXQIfFG2mdp5ND2kefuh3R80
After registering, you will receive a confirmation email containing information about joining the webinar.
———-
Webinar Speakers
Kim Richardson (President @TTSAO)
Charlie Charalambous (Coordinator, Research and Stakeholder & Public Relations @IHSA)
Bart Kanters (President @Ready Mixed Concrete Association of Ontario (Concrete Ontario))