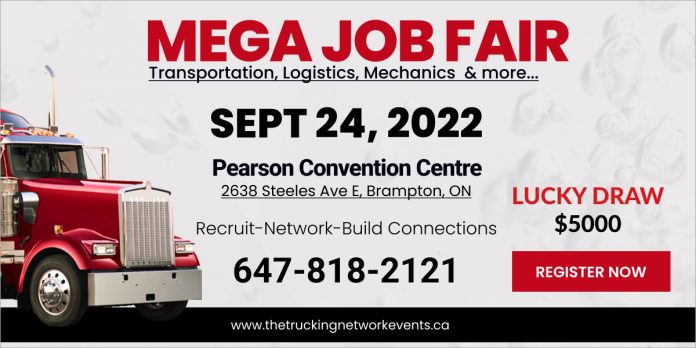 I hope you are having a good Summer. We've been lucky with the weather and hopefully you have been able to take that family vacation. Now it's back to work or maybe you are like so many that have decided to take some time off and look for a job in September. Maybe you just finished that training course and are now starting in your new career, you just need a job. Whatever your reason for starting a job September is one of the top months for starting a new position, it's a way of renewing and starting fresh. In the world of transportation it may also be your last chance! 
September may be your last chance in the trucking industry for a couple of reasons. One if you are a new driver without any experience then many carriers won't train you in the Winter time due to the danger of driving in bad weather. The other reason is that freight may slow down depending on the type of work you do. That will either stretch their resources or not have enough work to get you started. Once November starts weather becomes variable and a big problem and insurance providers see the opportunity for disaster. 
Driving a truck takes time to learn. There are many things to learn to be compliant with a truck from Pre-Trip Inspections to Hours of Service and that is before you even start driving. The size of the truck and the route you will be assigned to take can all be major learning blocks to a new driver. Add into the mix any specialized equipment like flatbed trailers or refrigerated equipment and it makes for an even longer training period. This is why September may be your last chance to get hired! 
I know carriers that cut off their hiring assignments at the end of September. If you think of a decent onboarding program for a new driver being 4-6 weeks you can see why this is a problem. If you are hired by the end of September that gives a carrier to the end of October or mid-November to train you and you should be on your own. If they take you later than that then you will be trained during November or December which have Holidays and variable weather causing freight to either be slow or too busy to give you the time to breath and learn your craft properly. 
If you are new to the industry September is your best chance for a job. Staff vacations come to an end and carriers are back to full staff. The weather is still good for a couple of months allowing for an uninterrupted training experience. All equipment will still be in service before being shutdown for Winter. Training in September gives you time to finish your training and if you do experience Winter weather hopefully it will be short lived or mild in nature as to allow you to experience the feel of the truck in that type of environment. 
Where do you find those September jobs? The Trucking Network is holding their next job fair on September 24th and will have a large number of carriers in the room. The job fair will be located in Brampton Ontario at the Pearson Convention Centre from 8:30am to 4PM. This is the perfect place to get a job for a new person in the transportation industry.