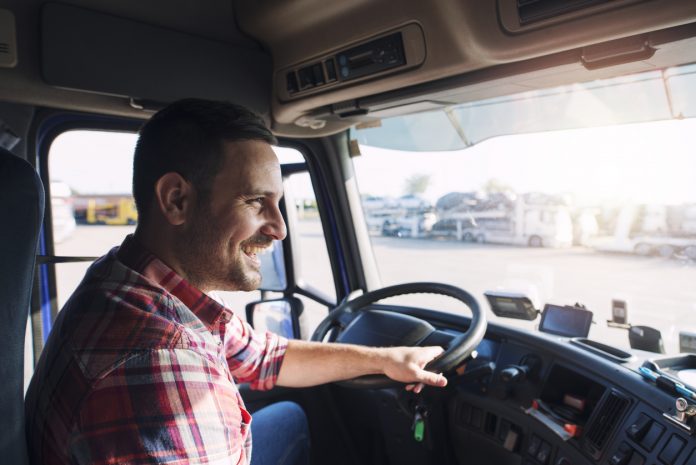 Proper pre-trip planning is essential to avoiding delays caused by weather, road construction and traffic congestion among other things.  In this day and age, there are many tools at our disposal to plan the best route to avoid such delays.  Google Maps, Apple Maps, Waze, GPS, maps, satellite tracking are all great tools, but do NOT depend on any of them as being the be-all, end-all.  Especially Google and Apple Maps and Waze.  They're extremely accurate, and they update traffic and construction zones in real time, but they do not offer truck friendly routes.  They provide routes for personal vehicles.  Most GPS units are the same.  They provide routing for personal vehicles, not commercial vehicles.  They won't direct you around low bridges, or non truck routes.  Every day I see reports on-line of trucks following their GPS, Google or Apple Maps hitting a bridge, of getting stuck on a non truck route.  The fines for being on a non truck route can be very expensive if you get caught.  If you get stuck under a bridge, of if you happen to drive over a bridge that can't support the weight of your truck, the bill could be high enough to bankrupt your company.  A few yeas ago a driver on a non truck route, destroyed a bridge with an 8 ton weight limit.  To make matters worse, the bridge was a designated historic site.  To add even more insult to injury, the detour for the local residents was about 20 miles.  Yes, this driver was fined heavily, as was the trucking company.
So, what is the best way to pre plan a trip?  For my self, I use a Garmin Trucking GPS, Google Maps, The Weather Network app, and a current Rand McNally Road Atlas.  After punching the destination address into my GPS, I check the route on Google Maps to get updates on road work along the route.  I then pick major cities along the route, and check the weather forecast, so I have an idea what to expect.  If there appears to be some very bad weather along the intended route, I'll check a few alternate routes.  If I can avoid expected snow squalls by detouring 50 or 100 miles, I'll take the detour.  If the route takes me through a major city, like Toronto, Montreal, Chicago, etc, I'll calculate roughly what time I'll be getting to the city.  If it looks like I'll be getting there right around rush hour, I'll adjust my driving time so I can get there at a more favourable time.  Nothing worse that hitting Chicago right at 7 am, or 3 pm.  The traffic delays will wreak havoc with your driving time.  I then check my intended route with the Rand McNally Road Atlas.  This publication is the truck driver's holy publication.  No driver should ever be without one.  It contains a wealth of information, including state and federally approved truck routes.  It also lists low bridges, and restricted truck routes in each state, shows where state weigh stations are located, and provides phone numbers for permits, and emergency numbers.  It's not inexpensive, costing about $100.00 US, but if it saves you from a fine for being somewhere you're not supposed to be, then it's paid for itself.  Mine has saved my butt more than a few times.  One other advantage to the Road Atlas?  If all the electronics go down, as recently happened with Rogers, the Rand McNally will still work flawlessly. 
Every trip I take, I plan the entire length in some detail, but I plan the next day in great detail.  With my driving habits, (I run very hard) I plan on a driving day of 625 miles, so I'll find a city or town between 600 and 650 miles away along my route.  I then have a look at the route, to see what I can expect along the way, regarding traffic, construction, weather, etc.  If I'll be going through a big city, I'll adjust my driving distance accordingly.  Next, I'll look for a suitable truck stop, or similar acceptable and legal place to park for the night.  Once that's down, I'll plan where I'll be stopping for my mandatory 30 break (if I'm in the US), and where I plan to fuel, if needed.  Once all this is done, I do my pre-trip, and hit the road.  With the day properly planned out, surprises are rare, but they do happen.  Once I reach my parking spot for the night, I'll plan the next day, and so on until I reach my destination.  This type of trip planning can really pay off, as you can keep your fleet manager up to date on when you'll be at the customer, and they can start working on getting you a reload, or, if need be, they can alert the customer if there are any issues that could delay the delivery.
One other thing… I know more than a few drivers who, when they get a "slow boat" load (say, they leave Toronto on Monday, to deliver in Vancouver the next Monday) will take their time, and just lazily drive across the country.  The issue being, if anything happens on Sunday, you're up the creek.  Once loaded, get on the road, and run hard.  Better to get to Vancouver Thursday or Friday and enjoy a relaxing weekend, rather than plod along all week, and get stuck behind a huge wreck Sunday and risk being late to deliver.