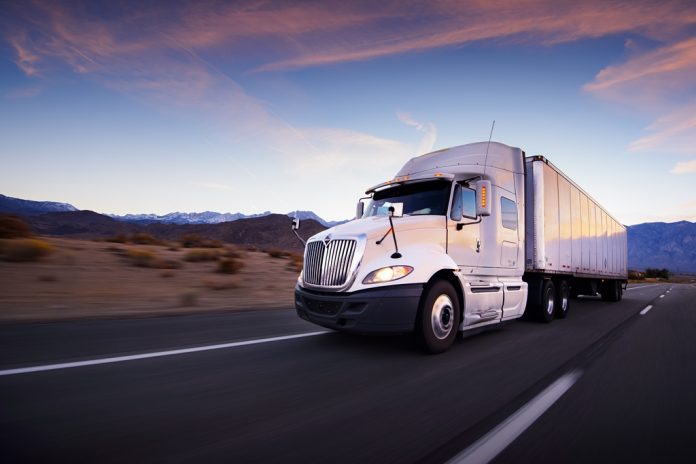 With heavy hearts, staff and members of the Ontario Trucking Association are mourning the passing of Vernon Erb, who passed away Wednesday morning at the age of 84.
OTA sent its heartfelt condolences to OTA Vice-Chair, Wendell Erb and the entire Erb family and staff at the Erb Group.
"We lost a great man, father, leader and role model. It gives us peace to know dad was ready to meet the Lord in heaven," said Wendell Erb.
Vernon died about three weeks after family and friends organized a truck convoy in his hometown of Wilmot so the trucking community could pay tribute to the great man and industry pioneer.
Vernon Erb was member of the OTA since 1967 and was a long-time serving OTA Board and Executive member. In 2008, Vernon was recognized with the OTA Service to Industry – considered to be the highest honour bestowed on a trucking executive. Over the years, Vernon received several awards of recognition, including the 1991 Citizen of the Year Award for Community Service, Wilmot Township; the 1993 Governor General's Commemorative Medal; the 2003 Colonel Robert Hardie Award of Lifetime Achievement from the OTA; as well as an induction into the Waterloo County Hall of Fame, which came in 2003.
Vernon was in trucking since 1956 and purchased his first truck in 1959. He began by hauling everything from eggs to feed, eventually settling into hauling refrigerated cargo in 1965. Today, the company he founded is one of the largest in Canada, with about 1500 employees.
Upon his retirement Mr. Erb could often be found working at his farm, which he initially left to pursue a career in trucking.
"When I first entered the industry as a young man many years ago, Mr. Erb taught me many lessons about conduct in both business and life," said OTA president Stephen Laskowski. "The incredible turnout for the convoy in his honour earlier this month was a clear display of how many lives he positively impacted and the love and respect he generated from the industry and the people he shared his life with."
A private graveside service will take place at Steinmann Mennonite Church Cemetery. A celebration of life will be held at a later date and will be announced when the available time is scheduled.
The Erb Family would like to send special thanks to Dr. Reimer, Dr. Grazyck and the palliative care team of Courtney, Adrienne, Cindy and Pat who helped care Vernon at home in his last days.
Expressions of sympathy and in lieu of flowers donations would be accepted to Mennonite Central Committee, Transport for Christ – Overseas Ministry and Chaplains, Steinmann Mennonite Church or Charity of One's Choice.
Personal condolences and donation information available at www.markjutzifuneralhomes.ca
Funeral arrangements entrusted to the Mark Jutzi Funeral Home, New Hamburg. Linked is a press release from the Erb Group –Vernon NR_public and an obituary for Vernon Erb –Vernon Obituary_public.