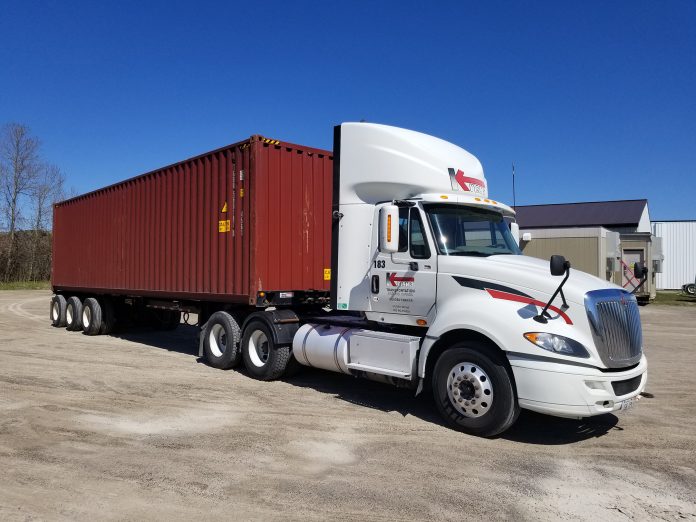 Prescott and Smith Falls ON, May 18, 2020 
Kriska Transportation Group has acquired the Intermodal Division of Wills Transfer Limited of Smith Falls, Ont.
Wills drivers, dispatch and equipment, associated with their Intermodal drayage division, have now become a part of Kriska Holdings Ltd. Wills Intermodal customers will continue to be serviced primarily by those drivers familiar with the operation as well as the operations team now employed by Kriska.
"The Wills Intermodal operation is a great strategic fit for Kriska Holdings Ltd," said Kriska CEO, Mark Seymour. "Their geographic location makes this acquisition an easy tuck-in to Kriska's Prescott operation.  The Intermodal drayage service offering out of the Port of Montreal is a line of business that we feel we can grow given our broad portfolio of customers and Eastern Ontario footprint."
Wills Intermodal Division offers domestic drayage services between Eastern Ontario and the Port of Montreal.  It operates 21 trucks and 45 chassis.
About Kriska Transportation Group 
Kriska Transportation Group (KTG) is a growth-oriented transportation and logistics company based in Prescott, ON. KTG owns a collection of independently operated asset-based companies, with a strong focus on cross border, truckload freight. KTG seeks to invest in companies with best-in-class safety, driver retention, and financial results, based in Eastern Canada. KTG's brands include Kriska Holdings Limited, Mill Creek Motor Freight LP, JMF Transport (1992) Ltée., TransPro Freight Systems Limited, Service Freight Systems, Icon Transportation Logistics Ltd, Champion Express, Trailwood Transport Ltd. and Nexus Freight Ltd.
For further information on Kriska Transportation Group Limited, please contact:    
Mr. Mark Seymour – President & Chief Executive Officer
Mr. Pierre Carrier – Chief Financial Officer
Mr. David Tumber – Chief Operating Officer
850 Sophia Street
Prescott, ON, K0E 1T0
Telephone: 1-800-461-8000
www.kriskagroup.com