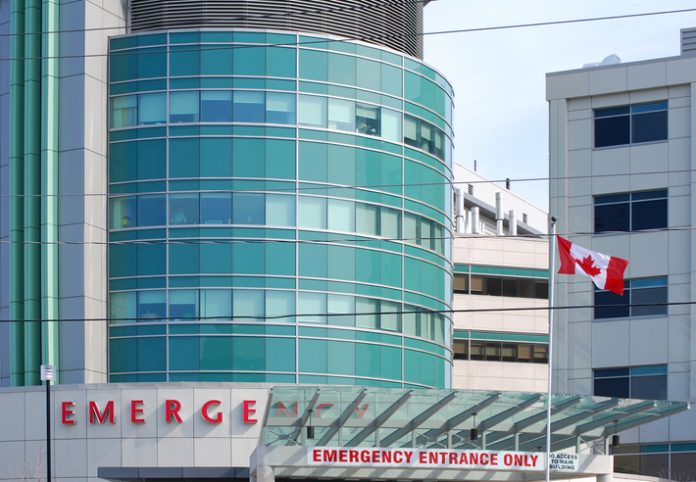 The concern is that Canada's health care system has been hoisted onto a gurney and rolled down to the Emergency Room. After years of underfunding and mismanagement, Canada's health care system appears to be in critical condition. The sudden arrival of COVID-19 created chaos within an already ailing medical system. Frontline medical care workers faced constant workload and stress while expected to maintain the status quo. Somehow the system was able to bend, but now many fear it is about to break. 
If you listen to politicians, there is nothing wrong with our healthcare system. However, our doctors and nurses have a different message. Many are leaving their lifetime careers as health care workers. They have been fed a diet of being constantly overworked, stressed, and underpaid. They are resentful, frustrated, and more. Somehow, these dedicated professionals have been expected to hold our medical system together. That is not and never has been their job.
Our healthcare system is highly respected around the globe and the envy of many. Unfortunately, we have been putting bandages on many wounded areas of our health care system for years without dealing with what is ailing it.
Total health spending in Canada is expected to reach $ 308 billion in 2021, with a growth of around 2.2%. This represents 12.7% of Canada's gross domestic product and equals $8,019 per Canadian. Health spending has trended upward since 1975,
The sudden and unexpected arrival of COVID-19 exposed many flaws while putting the system under stress. Fears are that our medical system might not survive the arrival of another pandemic.
In Ontario, Doctors and Nurses say the government is disconnected from reality and does not think there is a health crisis. The latest Ontario throne speech did not mention any urgency to address problems in the Health Care System. Premier Doug Ford said, "I want to be clear — Ontarians continue to have access to the care they need when they need it." But what the Premier is saying to the population is far from reality. There is a huge backlog of those in need of treatment. Even worse, some of our most dedicated professionals, doctors, and nurses, are leaving the medical profession altogether. 
The OMA (Ontario Medical Association, which represents 43,000 physicians, medical students, and retired physicians ) believes there is a backlog of 1 million surgeries in Ontario. They say the pandemic has also created a backlog of almost 22 million healthcare services, including preventative care and cancer screenings, diagnostic tests such as MRIs and CT scans, and medical treatments. It may take years to fulfill the backlog.
Before the Ontario election, the OMA released a 5-point plan to improve health care in the province.
Invest money for staff, infrastructure, and a streamlined system to reduce wait times and service backlogs. 

Expand mental health and addiction services.

Improve and expand home and other community care to reduce reliance on hospitals and long-term care.

Strengthen public health and pandemic preparedness.

Give every patient a team of healthcare providers that can interact digitally, as there are 1.3 million Ontarians who currently don't have a family doctor.
Adding salt to the wound, the Ford government capped pay raises for nurses just before we entered COVID-19 in 2019 at 1% a year. Since then, nurses have been the frontline defense against COVID. Meanwhile, inflation has soared to 8%. Nurses are furious they feel mistreated and taken advantage of. Many are on sick or stress leave or suffering burnout, others are frustrated and have given up and are quitting their nursing careers.
ONA, the Ontario Nurses Association, says just like police and firemen, nurses are frontline workers. But, over the past 12 years, police and firemen have had wage increases of over 30 percent, while nurse wages have risen only 15 percent. There is outrage in the ranks. 
A May report from the Canadian Federation of Nurse Unions (CFNU) says "Half of our nurses are thinking of quitting." To combat this exodus, some provinces are offering cash bonuses for nurses to stay on the job. In Quebec and Ontario that could be anywhere from $5,000 to $10,000. 
"None of those schemes or the others across the country are going to solve nursing's problems," according to Linda Silas, president of the CFNU. "Nobody is against getting money," Silas said, "but if it's just money to shut me up, it's not offering a solution. What nurses are asking for is high-quality work life and respect for their job. They want to feel good at the end of their shift, and it's not a bonus of $5,000 that's going to make them feel better.
As it is countless nurses are off on stress leave or are seeking counselling or taking medications to help them stay on the job. Others are opting to leave the system or head to greener pastures in places like the U.S. 
Maha Hassan, quit her job as an emergency room nurse at Toronto St. Michael's Hospital earlier this year to work as a travel nurse at a hospital in Texas. There she is getting paid three times her salary in Canada and working only three shifts a week – 36 hours – as opposed to the punishing 70-80 hours she was working in Toronto.
Canadian Medical Association (CMA) president told a federal committee studying Canada's health workforce in February that physician burnout has never been higher in Canada. More than half of physicians report high levels of burnout, nearly double pre-pandemic levels, and almost half say they are likely to reduce clinical hours in the next 24 months. 
As more and more nurses and doctors head out the doorways of clinics and hospitals or give up their family practice, we must all sound the alarm. How do we fix our medical care system that some say is on life support? The sad truth is that it is the job of our politicians to do so. Are they listening? 
Bandages no longer hold the cure.