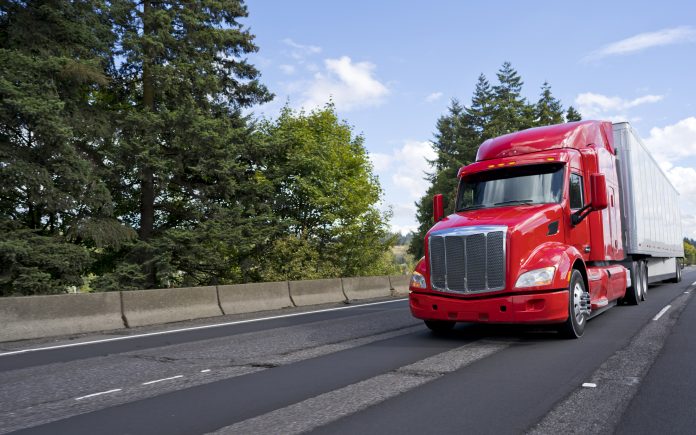 Back in November of 2020, The Weather Network predicted that western Canada was in for a wild winter.  Along with storms from the Rocky Mountains clear across the prairies, temperatures were expected to be mild at times and then drop below seasonal lows.
Following a deceptively mild December and early January, the New Year has brought extreme blizzards to the prairies and forecasts are starting to show that the mild streak is coming to an end.  Prematurely letting down your guard against winter is a way of inviting trouble into your life.
Whether you are new to the west, an experienced driver planning trips across the prairies, or simply need a refresher on winter preparation after the mild streak many of us have experienced, I will go over some winter topics to prepare you for what could be some challenging winter weeks ahead.
Equipment for the Truck and Trailer
Winter driving requires skill.  It also requires the right equipment.
Tire Chains
British Columbia requires commercial trucks to carry tire chains from October 1st until April 30.  Even if the weather is warm and the pavement is dry, you must carry steel chains if your GVW exceeds 11,794 kg during this time.
Tire chains are important trucking tools for winter conditions no matter where you drive.  Even if conditions seem mild, if it is wintertime, carry chains and know how to use them before the chain-up.
Spare Fluids
In addition to extra fluids you should carry year-round like coolant, oil, and washer fluid, I recommend you carry airbrake antifreeze and diesel emergency treatment.
Airbrake antifreeze – with additives to protect rubber seals – helps prevent and break down ice blockages in airlines.  I recommend adding a few tablespoons into the red trailer supply line during your post-trip inspections on cold days and leaving the red supply button pushed in for at least 30 minutes (both to prevent brake freezing and to allow the antifreeze to circulate through the trailer lines).  Check with a technician to see where to add it to the truck.
Diesel emergency treatment is a chemical that you add to your truck's diesel tanks to liquefy gelled fuel.  If the weather is extremely cold and you suspect the engine is not running because of gelled fuel, this inexpensive product may help you get going.
Spare Parts and Tools
All drivers should carry spare bulbs, fuses, belts, and other truck/trailer-specific parts and the tools needed to replace them.  When it is extremely cold, you rely on your truck and its heating system to keep you alive.  The more prepared you are for emergencies the better, especially if a winter storm means service trucks are delayed.
Supplies for the Cab
Do not use today's weather to decide what you should carry in your cab.  Think about all the possible types of weather you may encounter on your run.  It may be mild and a little rainy today, but when you drive through the prairies and mountains, you can see three seasons in one day.
Work Clothing
Consider all of the personal protective equipment (PPE) and the tools you use regularly for your job.  These items need to be winter-ready.
Your winter workwear needs to meet the safety requirements of the sites you visit and protect you from the cold.  Outer layers need to be highly-visible, and special garments may be needed to fit under safety gear like hardhats.
A common cold-weather injury is frostbite to the extremities.  Make sure you have warm socks, boots, gloves, and insulated headwear that covers your ears, chin, and nose.
When it comes to your gloves, socks, and toques, I suggest buying many pairs of cheaper items instead of a few expensive sets.  Having multiple pairs gives you dry spares to change into in case the ones you are using get wet or damaged, and if you lose a few, you will still have extras and not be out a lot of money.
Emergency Supplies
You may have to be parked for long periods of time while waiting for a road closure to end.
Carry an emergency stash of food and water to last for at least three days.  Pack lots of extra blankets and warm clothes in case you are stranded.  A winter-rated sleeping bag is a great idea.
Finally, make sure you keep your cell phone charged, and if your truck has other communication equipment like a VHF/CB radio or satellite communication system, learn how to use them.
Trip Planning for the Prairies and Mountains
The worst winter can throw at you can be largely avoided through proper trip planning.
Before you set out on your trip, find and bookmark the road report website for every province and state through which you will be driving.  Never check this information when driving, but use them when you are stopped to see what is up ahead.
Long-Distance Trip Planning
Long-distance trip planning is the process of planning your entire route.  Even if your company largely dictates what roads you travel, you should check road reports every night for your run the next day.  This will help you manage your time by becoming aware of events like planned construction, storm warnings, chain-ups, and closures.
Short-Distance Trip Planning
Short-distance trip planning is the process of revisiting your route plan throughout the day.
My trucking experience is mostly flatdeck driving, so I am used to stopping approximately every three hours to check the load and equipment for safety concerns.  I use these stops to plan my next stop; this helps me manage my hours and eliminate last-minute panicked decisions on where to stop.
By checking road reports throughout the day, you may decide to stay where you are instead of continuing.  For example, if you only have enough time to make it to your next stop under ideal conditions and the road reports show a blizzard ahead, you will not safely make it.  In this case, it is best to stay where you are and tackle the next stretch with a fresh set of hours.
Summary
We have had a mild winter throughout parts of Canada, and this has been discussed a lot in the news.  However, western Canadian winters are characterised by sudden change, so enjoy the mild days when you have them but plan for worse weather.
If you plan ahead and drive to the conditions, you will have success in all of your trips out west.