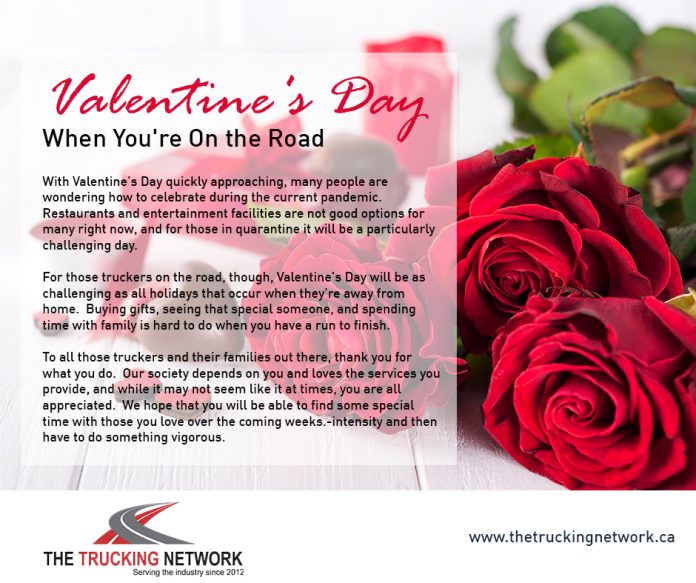 With Valentine's Day quickly approaching, many people are wondering how to celebrate during the current pandemic. Restaurants and entertainment facilities are not good options for many right now, and for those in quarantine it will be a particularly challenging day.
For those truckers on the road, though, Valentine's Day will be as challenging as all holidays that occur when they're away from home. Buying gifts, seeing that special someone, and spending time with family is hard to do when you have a run to finish.
To all those truckers and their families out there, thank you for what you do. Our society depends on you and loves the services you provide, and while it may not seem like it at times, you are all appreciated. We hope that you will be able to find some special time with those you love over the coming weeks.-intensity and then have to do something vigorous.