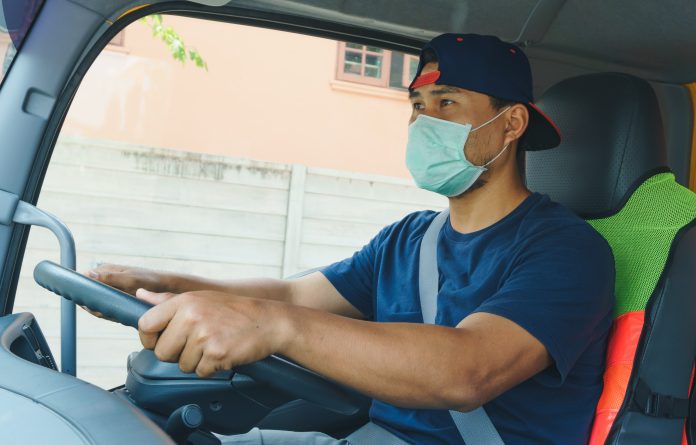 It's amazing that in January we didn't even know the Coronavirus existed and ten months later we are still in a restricted mode. What seemed like a bump in the road has turned into a different way of life for the foreseeable future. Although the pandemic has brought additional challenges that may have been unforeseen before it has also brought some issues to the forefront that needed to be addressed a long time ago. Driver respect, retirement care, and so much more have been in the news requiring attention that has changed some of those situations for the better.
With all of these changes going on are companies still hiring drivers?
The answer to that question is "yes and no" depending on the company you are applying to and the type of freight that the carrier hauls. Although some sectors are returning to normal many are still behind normal levels and may be for some time. In a general sense "yes" carriers are still hiring. Carriers that haul food products and other essential items have stayed very busy and will always have a base that keeps them in demand.  Carriers that worked in sectors like automotive have slowed down considerably and possibly even laid off drivers due to the pandemic.
Should you still be applying to carriers?
If you have a company in mind that you would like to work for then you should certainly apply to them whether they are looking for applicants or not. Most good companies are always accepting applications and keeping their recruiting funnel full. You never know when a position will become available. A friend of mine in recruiting said that with the pandemic he thought many of the drivers that were laid off would switch to other companies. The truth is that some took the time off to recharge and refocus while others have decided not to operate in certain areas. This means the carriers that are busy are still looking for good employees and the companies that were slow may need drivers to ramp back up again. This means you should apply to everyone that you feel is a good fit for your career.
Why is this the best time to get into trucking?
You wouldn't think in a pandemic that this time has helped our industry but it did. With a shortage of products on the shelf, the news around the virus exposure, and closing of the borders and restaurants it brought great focus to the industry and the driver specifically. Overnight we along with other essential service people became heroes. We kept rolling when other industries closed down and we kept essential goods on the shelves in a time of need. Along with that we have also maintained constant employment levels throughout the pandemic. Yes there was some people that lost their jobs but from a big picture the trucking industry has maintained much of their resources. Since the pandemic began I have had conversations with people that had great jobs in other industries that have lost their jobs and are now looking at the stability of transportation as the future for their career.
Who is still hiring?
If you have been in the industry for a while you most likely have an idea of the type of work you would like to do and the companies that offer that work. Applying directly to them is one way of getting a job in the industry. The other ways of applying especially if you are new to the industry is through a job fair. Now you may be asking who is holding job fairs during a pandemic, but there are job fairs going on in a virtual format. The pandemic has brought to light some important issues that will help you. We were already in a hard insurance market which led some companies to close. Other companies that were operating in a unprofitably manner have struggled leaving those good carriers to stay in the forefront. Those are the carriers still hiring and in the market.
The time is now for transportation and our job is to keep the trucking industry in the forefront as a respected industry to work with good opportunity. Do you want a career that will always be required? Try the transportation industry. The next virtual job fair for The Trucking Network is on November 7th. Learn more at www.thetruckingnetworkevents.ca
About the Author
Bruce Outridge has been in the trucking industry for over 30 years. He is a former driver, fleet supervisor, author of the books Running By The Mile and Driven to Drive, producer and host of The Lead Pedal Podcast for Truck Drivers and Lead Pedal Radio. You can listen and subscribe to the podcast at www.theleadpedalpodcast.com , www.leadpedalradio.com, or on your favourite podcast platform.