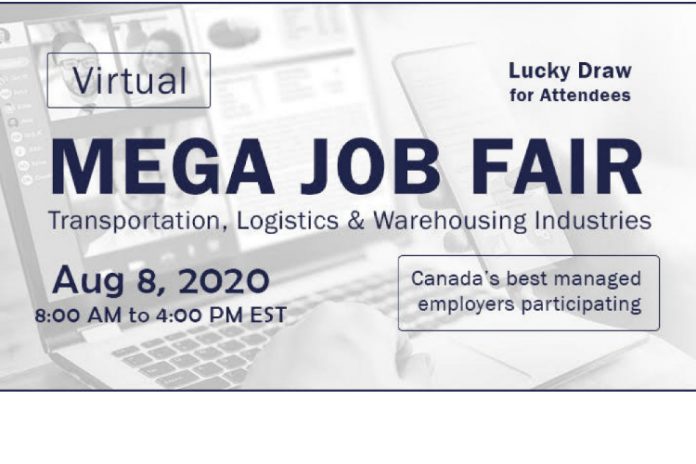 On Aug 8th 2020 TTN will host their next "virtual job fair" for Canadian and US residents. This job fair comes at a critical time, after more than half of Canadian employee applied for unemployment assistance in March-April due to COVID-19—more applicants in a single month than all of 2019 combined. This Virtual Job Fair will provide the opportunity for people seeking employment in "trucking industry" to find local or national fleets, trucking related companies and service providers who need employees, especially during this challenging season.
Dozens of top fleets and companies will participate.
To prepare for the job fair, participants visit www.thetruckingnetworkevents.ca for more details
We are finding creative ways to connect local job seekers and employers while preserving social distancing and keeping families safe, TRUCKING Jobs are very critical right now, and we want to do our part in connecting people with opportunities to provide for their families.
TTN is well known and established for in-person/onsite job fair events across Canada.
Keeping the safety measures in mind we did our very first virtual job fair on July 8th and it was well received by both job seekers and employers.
visit now at register at www.thetruckingnetworkevents.ca
Don't Miss this opportunity!!!