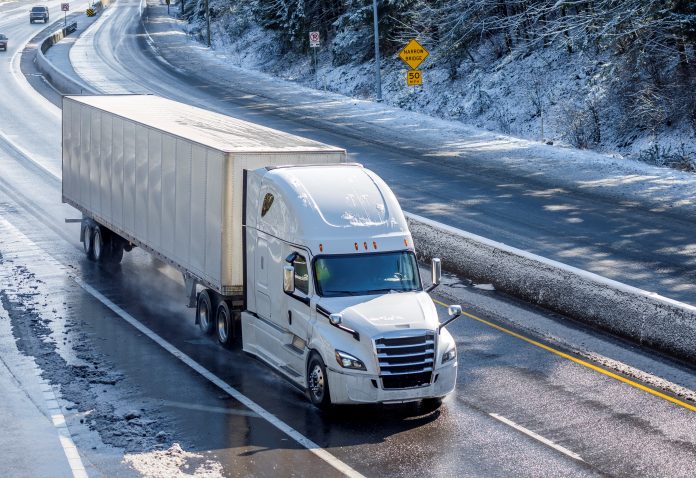 In 2019 Federal Transport Minister Marc Garneau announced that Canada was introducing min-imum standards for new truck drivers. MELT or mandatory entry-level training in response to the Humboldt bus/truck disaster. It was to make trucking safer for all. But, the elephant is still in the room, many believe that MELT is a stopgap and does not go far enough to improve truck safety on our roads
Statistics from 2018. show almost 2,000 Canadians killed each year, and another 10,000 serious-ly injured in collisions involving a heavy truck (one with a gross vehicle weight greater than 12,000 pounds). Trucks have a fatality rate double the rate for all other vehicles.
Imagine if 2,000 Canadians were dying each year in airline crashes? Would we stop flying?
That is not a fair analogy and is like comparing apples to oranges. The point is that the trucking industry in Canada is killing 5 people every day, and that is just not acceptable.
It would be easy to blame the truck drivers. But if you were to peel back the onion, we begin to see that they must deal with, an onerous, stressful, underpaid, sleep-deprived job. Safety starts with those at the top of the industry and trickles down to everyone. That means the trucking companies and the government need to own it. Offloading responsibility to drivers is totally irresponsible to the point of criminal.
Against that backdrop, we hear a constant cry, the truck driving population is aging. A new crop of drivers is needed. Beginners who require learning road safety from the ground up before they hit the road.
Truck driving is a job of intuitive behaviour. Knowing ahead of time what can happen or where danger lurks as drivers assess events on the road ahead. With an understanding of both their own and the truck's limitations. The number one asset that career drivers and those that have been around the block, is something you can't teach, experience. The savvy and the ingrained know-how of doing things and avoiding potentially unsafe events.
Something that new truck drivers lack. Combined with the fact new drivers have only very min-imal training when they begin. They are entering a job full of stress, physical deprivation, and loneliness. Truck driving consistently rates as one of the most dangerous jobs. That dream of driving a big machine and hitting the road to new and exciting places is not necessarily the reality, one that is lonely, tedious, sedentary, and underpaid.
The 2018 Humboldt crash exposed a gaping hole in truck safety. The absolute lack of training and experience of the truck driver, Jaskirat Sidhu, and so many others like him. Sidhu completed a one-week training course. He then drove supervised for two weeks. When Sidhu got behind the wheel on that April day in 2018, it was one of his first solo long-haul jobs. "The accident was caused only by one thing. Lack of experience," one retired trucker told the National Post. Many say Sidhu became a scapegoat for an industry that was evading change.
Experts say, "make the truck driving a profession, a registered trade with apprenticeship and one that adheres to national standards."
After the crash in 2019, Minister of Transport Marc Garneau announced new national standards for semi-truck driver training. MELT, "will ensure that future truck drivers across Canada have the knowledge and skills needed to safely operate these vehicles," Garneau said.
In Canada, electricians, plumbers, and even painters are considered skilled trades. Truckers have no such requirement as they drive along at 100 km/h in a 70 foot long, 40 ton loaded vehicle with such immense deadly force. There is nothing else like it on the road. It needs skilled and sure hands.
Truck drivers are mandated by each province, not the country. Drivers crossing from one prov-ince to another have different levels of training. Those that have made the truck industry a life-long career consider the provincial levels of training barely adequate.
Roy Craigen of Transcom Fleet Services Inc. in Edmonton specializes in programs to improve trucking operations throughout North America, with over 30 years in trucking. Roy says, "MELT is a low-end training program our industry should be ashamed of. A responsible entry-level driver training course should have greater requirements. Transport Canada and the Provincial Transport Departments rushed the MELT Program across to appease society after the Humboldt crash. Now we have schools charging $8000 to $10000 to take a 120-hour MELT course. MELT and a National Standard cannot be used in the same sentence. The program has significantly different hours of curriculum from one province to another, and a National Standard cannot have that. Training new Professional Drivers to a true professional standard is the only way we will improve highway safety, have manageable insurance rates, be able to attract new people to the job, and have the Professional Driving Job recognized as a Skilled Occupation."
Ray Gompf, Team Member at International Driver Placement, and who has 40 years in Trucking has this to say. "The MELT program was a minuscule good start but it's totally ineffective if no one takes the next step. How do you recruit young people into trucking and not offer them a ca-reer path? Sure MELT gives them two things, MINIMUM training that allows them entry-level. But seriously is there any advanced training that happens. All the advanced training is learned on the job and usually because some authoritarian wrote them up and they had to pay a fine to learn a lesson. In my opinion, yes, we need MELT to establish the baseline that everybody must know to start their career training in the industry. We need to have truck driving as a red seal registered trade with the apprenticeship, mentoring, testable advances, pay commensurate with their earned level of competence, meaningful HAZMAT training, and much more."
Nothing can be more important for the trucking industry than safety. MELT has set a bar, albeit a low bar for truck safety. It is now up to the industry to raise that bar to a higher level for everyone's safety and wellbeing.