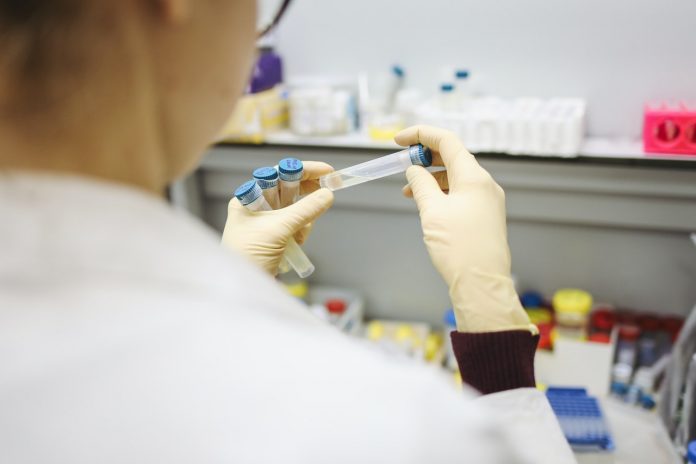 "Irony" is described as an event with a result, opposite to the expectation when what we expect to happen doesn't, it often creates conflict. Or an event that seems deliberately contrary to what one expects and is often amusing as a result. One could not call the COVID-19 vaccine rollout in Canada amusing, but it has had its share of high expectations and conflict.
"Shell game", is defined as a deceptive and evasive action or ploy, especially a political one. Has Canada fallen to a shell game by COVID vaccine drug manufacturing companies?
We have all been transfixed in the rollout or lack thereof of the planned Government of Canada and Pfizer backed COVID-19 vaccination program. The cruel irony is, it doesn't seem to be happening, at least yet.
Back in August of 2020, we all breathed a collective sigh of relief, as we learned Canada had procured millions of doses of COVID-19 vaccine from several drug companies.
In November Minister of Public Services and Procurement Anita Anand announced that on top of the 20 million doses of Pfizer BioNTech COVID-19 vaccine Canada had already purchased, it had an option to purchase an additional 56 million. In total Canada had reserved upwards of 350 million doses from various drug manufacturers. Our freedom from the pandemic seemed to be at hand.
It seemed as if a white flag of hope and salvation was now waving on the distant horizon. That regardless of all the despair and anxiety in this insanely difficult year, finally there was a bright light at the end of a dark COVID-19 tunnel.
But wait.
In Ontario,  an immunization campaign began on December 14, 2020. Premier Doug Ford's appointment as head of Ontario's vaccine distribution task force, retired General Hillier called it "an incredible day. I think there's a little trickle down the spine of every single person in the province and in the public service and in the health sector who have been working for months, who have been fighting COVID-19,"
The promise was to get the inoculation program ramped up in January 2021. But frustrations in the populace grew in late December when Ontario health authorities were criticized for slashing vaccine clinic hours over the Christmas holiday period. Vaccine seemed to be trickling into just a few arms.
"The virus doesn't take off on a weekend, [it] doesn't take time to sleep at night…and it certainly doesn't take Boxing Day or the holidays [off]," exclaimed Doris Grinspun of the Registered Nurses' Association of Ontario.  She was right.
Adding to the dismay Pfizer in January, revealed that it would be slashing the number of COVID-19 vaccine doses it delivers to Canada by 50% for four weeks. The bait and switch logic was that Pfizer's facility that manufactures the Canadian doses was to be rebuilt earlier than expected enabling greater vaccine production. Meaning in the short term production and deliveries to Canada would be cut but ramped up later to fulfill obligations by March.
New strains of the virus had arrived in Canada that were more potent and deadly hastening the need to get the populace vaccinated. But the process was painfully slow. We were all aware that the virus was not resting or slowing while we waited for the Pfizer retool. Instead of a planned mass inoculation, new COVID cases began to explode to dangerous new levels. New lockdowns followed.
Experts countered that vaccine delivery delays were inevitable. "Everyone's assuming it will all go perfectly, and it's not going to," said Peter Bigelow, president of xCell Strategy Consulting in November. He predicted Moderna might be on more of a learning curve, but "As for Pfizer, there are a lot of people really focused on efficacy, and they'll stay on top of things."
So far 1.6% of our population has been vaccinated. Compare this to world-leading Israel at 25% and you begin to see we have fallen behind. Yet per capita, we have on order the world's largest number of coronavirus vaccine doses.
On January 22 Trudeau said, "Pfizer assured me that hundreds of thousands of Pfizer doses will be delivered the week of February 15 and in the weeks to follow." And the Canadian government has reiterated that it expects to meet its target of distributing four million doses of the Pfizer vaccine by the end of March." We must be patient.
It is said that the proof will be in the pudding. Now there is controversy over just whose arms are getting these needles?
Early in January, a report circulated in a Toronto newspaper saying individuals associated with University Health Network (UHN) attempted to jump the COVID-19 vaccine queue by inappropriately accessing an online scheduling tool. It is unclear if any unauthorized vaccines were given out. In British Columbia, the health minister says it's "very disappointing" that some doctors in Vancouver somehow jumped the queue to get a second dose of a COVID-19 vaccine. Unashamedly a wealthy B.C. couple chartered a plane to a remote Yukon town, then masqueraded as hotel workers to get vaccinated.
Even Ontario Premier Doug Ford saw the cruel irony when he exploded upon hearing that jailed inmates were being vaccinated, "the most dangerous criminals in the entire country" were being put "ahead of long term care patients" and "in front of all the most vulnerable". Inmate advocacy groups rattled that criminals live in cramped living and coronavirus could spread quickly and devastatingly, but the optics were very poor, especially while seniors and the rest of the country waited anxiously.
Soon we hope the shell game of governments and manufacturers to actually supply the vaccines we've been promised will be completed. As we salivate over that cruel irony, the irony that vaccines actually do exist that will free us but that we can't have yet. That will eventually free us from our COVID jails, free us from the anxiety and fear and let us rediscover life the way it was before the pandemic spread its dark cloak across our world. Then and only then will it not seem cruel at all.