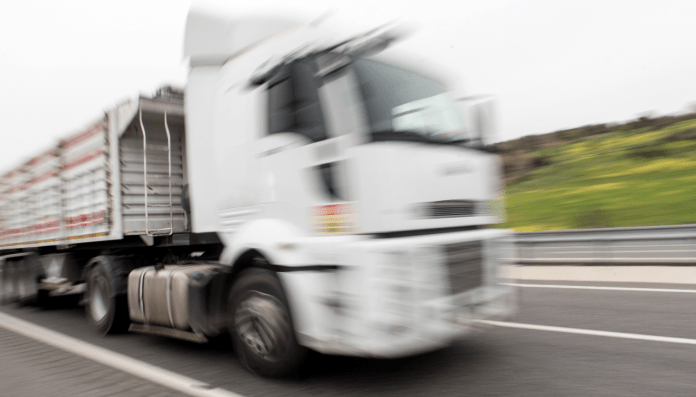 Heavy Rescue: 401 is a Canadian reality Television show which follows the sometimes-perilous operations of multiple heavy vehicle rescue and recovery towing companies along the busiest stretch of any North American highway –The 401 (also known by its official name as the Macdonald–Cartier Freeway). With support from the Ontario Provincial Police (OPP), Ministry of Transportation of Ontario, and York Regional Police safety is paramount, and time is scarce Heavy Vehicle rescues are hypnotic to watch. (500,000+ vehicles travel Hwy 401 every day)
The show focuses on the hardships of operating along Ontario's 400-series highways, such as the 401 in the GTA. After the success of Discovery Channel's Highway thru Hell was well established with five top-rated seasons, the series' creator Mark Miller developed a spinoff series titled Heavy Rescue: 401, which debuted on Discovery Canada. The show is produced by Great Pacific Television, and executive produced by Kelly McClugan and Blair Reekie.
HR 401 focuses on the work of heavy recovery operators in Southern Ontario. Every long and tough winter they have their hands full as they do everything in their power to keep the region's highways clear of wrecks and the traffic moving. The task is far from easy, as these roads are among the busiest in the world, with up to 500,000 vehicles passing through every day.
A few facts about Canada's road network….
spans almost 900,000 km, longer than a round trip to the Moon.
In Canada, there are about 8 million registered passenger vehicles.
Speeding Statistics: 27% of traffic fatalities on Canadian roads are the direct result of speeding. (Carsurance.net, 2020)
Motorcycle fatalities in Canada involved mostly speed, causing 12% of the deaths. (Carsurance.net, 2020)
According to the Canadian Association of Chiefs of Police, 40% of speeding drivers were aged 16-24. 80% of young adult passengers who were killed in a car crash were being driven by a similar-aged driver. (Carsurance.net, 2020)
One in three speeding drivers involved in a fatal crash had been drinking.
A survey of Canadian drivers in 2019 found that only 27% of them never drive at well over the posted speed limit. National data shows that even a 10-mph speed increase ups the risk of a crash by 9.1%. (Fortune, 2016)
Teens do not consider driving at 5 to 10 mph above the speed limit to be dangerous.
Accident Statistics in Canada

there are 160,000 car accidents each year, of which 2,800-2,900 result in deaths.
Crash risk is highest during the first year that drivers are licensed.
In Canada. rear-end crashes are the most frequently occurring type of collision, accounting for almost 30% of all crashes.
In Canada, economic losses caused by traffic collision-related health care costs and lost productivity are at least $10 billion annually. This represents about 1% of Canada's annual Gross Domestic Product.
In 2019, there were 174 railway crossing incidents, resulting in 29 fatalities and 29 serious injuries. There were also 56 railway trespassing incidents, resulting in 38 fatalities and 17 serious injuries.
Ontario has a 96% seatbelt usage rate. Nevertheless, about 1 out of 5 vehicle occupants killed on Ontario's roads were unbelted. Research by the Ontario Ministry of Transportation shows that some 26% of all fatal and injury crashes are estimated to be related to fatigued driving.
As of March 2020, 543 persons were killed in driving-related collisions on Ontario roads in 2019. (Preliminary 2019 Ontario Road Safety Annual Report Selected Statistics, Ministry of Transportation of Ontario, 2020) October is the deadliest month for fatal and injury collisions involving motor vehicles, with 3,211 of total collisions (57 fatal and 2,154 personal injury collisions).
Some roads and traffic intersections are much more dangerous than others. According to a poll of drivers conducted by CAA in 2018, the most dangerous spot in Ontario is Highway 401 between Windsor and London. It has been nicknamed "Carnage Alley" for its frequent collisions, many of which involved death or injury. Use extra caution if you drive on this section of road.
Rear-end collisions are the most common types of accidents in Ontario involving more than one vehicle. According to statistics compiled by the government, of the 35,972 motor vehicle crashes in 2016, 9,821 of them were rear-end collisions in which people were injured or killed.
In 2013, there were 1,694 collisions in construction zones. Seven of these collisions led to the deaths of eight people, and another 341 of these collisions involved injuries. (Ontario Ministry of Transportation, 2013)
In 2017, there were 25 fatalities among senior drivers age 80 and over, an increase of 47% from 17 in 2016. The number of licensed senior drivers (80+) has more than doubled over the past 20 years, from almost 125,000 in 1998 to approximately 320,000 in 2017.
Discovery Channels' Heavy Rescue 401 Season 5 started in Jan 2021 and airing now. The viewing audience has steadily increased each season. They really took the 'show on the road' and we all salute their bravery and skill set!