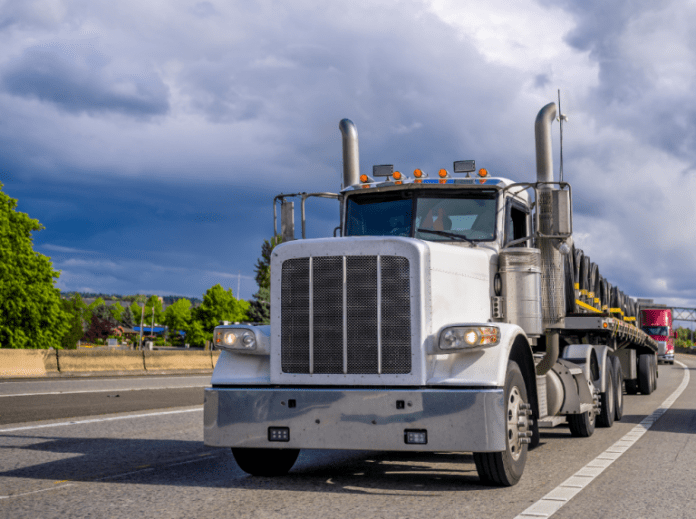 Today at the Private Motor Truck Council's annual conference, Kriska received the 3M Graphics Award (Events & Promotions Category) for their "She The North" trailer.
The award was presented for the design applied to the 53' Great Dane reefer that celebrates Bianca Andreescu's historic first-ever Grand Slam win by a Canadian. It features images of Andreescu and graphic elements that illustrate the dynamic movement of tennis.
The trailer was designed by Turbo Studio and wrapped by Turbo Images at their Mississauga facility. The project is another in a series from Turbo Images that showcase Canadian athletic excellence. Other trailers have included the Toronto Raptors.
"Bianca Andreescu's win was inspiring to Canadians and the trailer reflects that excitement," said Sean LeBlanc, Marketing Specialist at KTG," We're thankful to the Turbo Studio designers for their world-class creativity."
The "She The North" trailer is part of Kriska's regular reefer fleet and can be seen on the road across North America.
About Kriska Transportation Group
Kriska Transportation Group (KTG) is a growth-oriented transportation and logistics company based in Prescott, ON. KTG's collection of independently operated companies focus on cross-border truckload freight. KTG invests in Canadian companies with best-in-class safety, driver retention, and financial results. KTG brands include Kriska Holdings Limited, Mill Creek Motor Freight LP, JMF Transport (1992) Ltée., TransPro Freight Systems, Service Freight Systems, Icon Transportation Logistics Ltd, Champion Express Ltd, Trailwood Transport Ltd., Nexus Freight Ltd., Round The Lakes Motor Express and Ready To Load Logistics Inc.