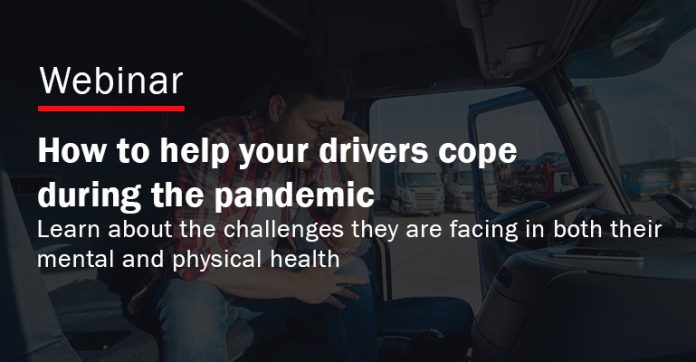 Limited food options, no gyms, and no socializing for drivers added to their stress. Throw in the closing of rest areas along the highways and then add the prohibition of using a customer's restrooms because of sanitization issues. You've added to the strains of an essential worker.
Drivers cited the lack of food choices and exercise facilities added to increased expectations to deliver their loads, and the pounds started adding up.
Let's have a listen to Ellen Voie President/CEO and founder @Women In Trucking Association and
Norman Winegar Winegar the Chief Clinical Officer of ESPYR, a Marietta, Georgia based behavioral health company.
Please register advance to Join us:
You are invited to a Zoom webinar.
When: Aug 20, 2020 10:00 AM Eastern Time (US and Canada) Topic: How to help your drivers cope during the pandemic. Learn about the challenges they are facing in both their mental and physical health.
https://us02web.zoom.us/webinar/register/WN_yW9qA0HVQYi2pTOvxGoTug
Any questions please call us at 647 818 2121 or send an email at nav@thetruckingnetwork.ca