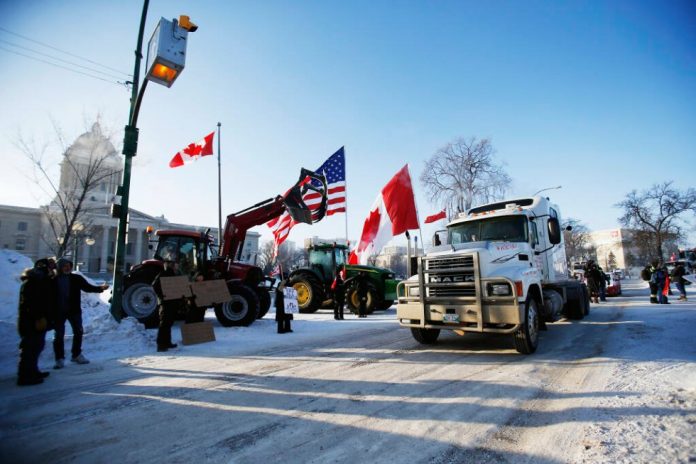 In an ironic twist of fate, a GoFundMe page has been started to help support Ottawa restaurants suffering from the Freedom 2022 Convoy occupation of downtown Ottawa, which has closed many of these and other businesses for almost two weeks.
A GoFundMe page for the Convoy had been one of the most successful fundraisers in the company's history, raising over $10 million U.S. until. It was removed abruptly by GoFundMe last week.
The goal of the Ottawa Restaurant Fund is to raise $250,000 on the fundraising page and disburse it to restaurants affected by the Convoy.
The ongoing disruptions have tied up most of downtown Ottawa, Parliament Hill, the ByWard Market, Centretown, and even peripheral areas. Street access and parking problems make travel to downtown business next to impossible. Most restaurants have kept their doors closed for safety and logistic reasons. Untold thousands of people are affected.
"We're going to try and take care of the people in most dire need first, and working on a formula now; there's going to be criteria." said fundraising organizer Robin Duetta.
Even if the truckers left today, it would take a long time, if ever, to rebuild monies lost. After two years of disruption to downtown restaurants and other businesses brought on by COVID-19, including mandate lockdowns and limitation of the numbers allowed to dine in, this was the last thing these businesses needed.
The hypocrisy of the Freedom 2022 Convoy is many do not have the freedom to carry on life in a normal fashion in downtown Ottawa or pursue their right to earn a living.
The goal of the Ottawa Restaurant Fund, is to help the affected members of the industry survive their latest hardship.
The Freedom 2022 Convoy continues to fundraise from other funding websites. No doubt it would be too much to ask for them to do the honourable thing and help support the businesses and individuals they closed down and whose livelihoods and livings they have removed.