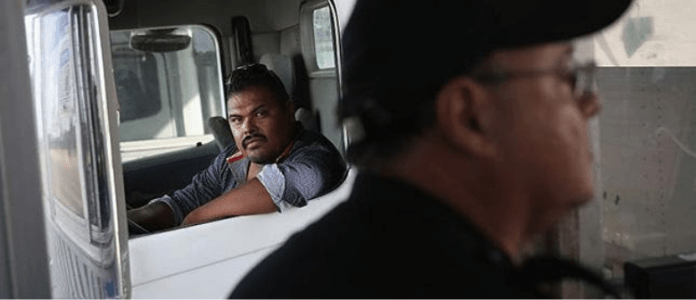 Commercial truck drivers will be free from the condition of self-isolation for at least 14 days on entering Canada from other countries according to Federal government's recent statement. The declaration is being applauded by the Canadian Trucking Alliance that is recently joined by the Ontario Trucking Association.
Transport Minister Marc Garneau at his latest press conference said that the professions such as truck drivers, train and air crews are considered essential workers that maintain trade requiring cross border movement in order to deliver essential products will be exempted from the condition to self-isolate for at least 14 days to restrict the spread of corona virus. Bill Blair, Public Safety Minister also supported the exemption of transportation workers without any symptoms from the self-isolation protocol. He believed that it is important to keep Canada moving and the risk of workers moving can be managed effectively.
Any essential worker exhibiting the symptoms of virus will be directly referred to the public health centre and will be directed to self-quarantine, says Garneau and Blair.
Ottawa government recognized truck drivers as indispensible workers, and considered critical in the fight against the spreads of virus and are still working to get supplies to Canada. Canadian Trucking Alliance president Stephen Laskowski said that truck drivers have always answered the call in an emergency and these front-line workers will do what is required to keep Canada moving.
U.S. president Trump enlisted the names of "hot spot" countries in his recent executive order. A U.S. bound truck driver that has returned from any of the listed countries and then attempting to cross border within 14 days will be restricted to enter U.S. followed by a list of questions as confirmed by U.S. Customs and Border Protection, thus promoting efficient movement of goods.
CTA will ensure the safety of truck drivers and border officials by creating best practices document regarding safe interaction and communication at the border related to COVD-2019. For any border crossing issues related to COVID-19, please reach out to lak.shoan@cantruck.ca.