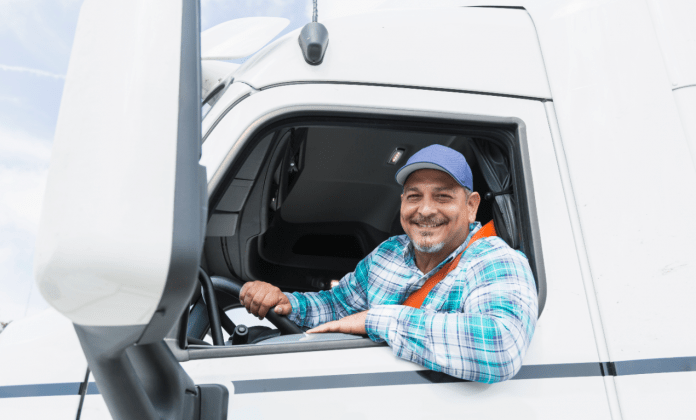 Driver fatigue & hours of service have been the subject of much discussion in recent years. The root of this conversation goes back to the 2016 – 2017 implementation of FMCSA ELD/AOBRD rules. Following that, we transitioned from AOBRD to ELD. The transition was rife with controversy as the FMCSA moved full-steam ahead toward full ELD enforcement in 2019. Shortly after full ELD implementation, many operational challenges were exposed. Operations teams were suddenly unable to finish once considered normal routes legally. Enter 2019-2020, the FMCSA once again inquired into to relaxing sleeper berth rules & added needed flexibility for personal conveyance movements, among other regulatory changes. Now that we have the history lesson behind us, what are these rules intended to combat? Fatigue of course. Now that the Canadian Government has seen the fallout and challenges of the US ELD implementation, it's our turn.
Fatigue can be temporary in nature, resulting in a short-term reduction of mental and physical functioning. More often than not, acute fatigue can be corrected by obtaining some restful, restorative sleep. The nomadic lifestyle of many professional drivers has resulted in elevated rates of obesity, sleep, metabolic & mental disorders. Drivers just aren't getting the diet, exercise and restorative sleep they need to maintain a healthy life balance.  More and more professional drivers are experiencing chronic fatigue & mental health symptoms as a result.
As the professional driver society grows and evolves, so do the values. We are starting to see more and more demand for safety and wellbeing programs from professional drivers. We are starting to see societal views change toward healthy, sustainable meal choices. We are seeing more and more weight loss challenges, all have an impact on fatigue levels. Workers are looking for a better work-life balance. I have heard of carriers implementing programs incentivizing time spent on the road returned to the driver as time off. We need to become creative when it comes to work-life balance in order to attract the younger talent given the gig economy climate.
Fatigue management is a complex process which involves the juggling the varying operational requirements, attrition, mechanical issues, shift scheduling, weather, individual driver condition and their ability to tolerate the sustained vigilance over a long trip. What can we do in our organizations to help drivers manage their fatigue? Integrate fatigue management into the operational process. Historically, we have relied on the driver to manage their work-rest cycles; this is where we have lost control of this health and safety. US legislation calls for a 30-minute break from driving before 8-hours have elapsed since starting their day. In Canada, no such rule exists. Canadian employment standards call for minimum rest-periods depending on the jurisdiction and elapsed shift. Trucking does not follow these rules well. ESDC/ESA rules typically call for 1 hour for every 8 hours worked, I am not implying that we are operating sweatshops on wheels, but we do gladly overlook this matter in the name of productivity, so we are at the very least complicit.
A well-functioning fatigue management program should include at least the minimum the following elements: education for driver leaders, drivers and management alike. The education should involve fatigue physiology, circadian rhythm, lifestyle choices, consequences & coping strategies. To augment driver leader knowledge, they should be able to identify the behavioural changes experienced by fatigued drivers and empowered to prevent them from continued driving similar to the reasonable suspicion element of a drug and alcohol program. Journey management should be included as well. Driver leaders should be providing a driver with an itinerary complete with rest times, locations and alternates. Fatigue should be a line of inquiry in every investigation to determine if it was a causal factor in any incident.
The ROI from a fatigue management program can be measured in part by reduction in accident costs, voluntary turnover & injuries. The success of a fatigue management program is difficult to measure simply because there are too many variables. Much like other leading indicators of organizational safety performance such as training, field observations completed & survey results the impact of these activities is difficult to quantify.
Successful safety programs are integrated into the operation. Fatigue management is one of those programs. Overall organizational safety success is relies on accountability and leadership at all levels. The message should be coming from all corners, not just from the safety office. In order for a successful implementation, leadership should buy in & understand the impact fatigue has on the organization as a whole and apply the policies and procedures uniformly and consistently. An audit regime should be set up to review documentation, observe the process and speak with the people involved with the view of improving the process. Healthy and well-rested drivers deliver!