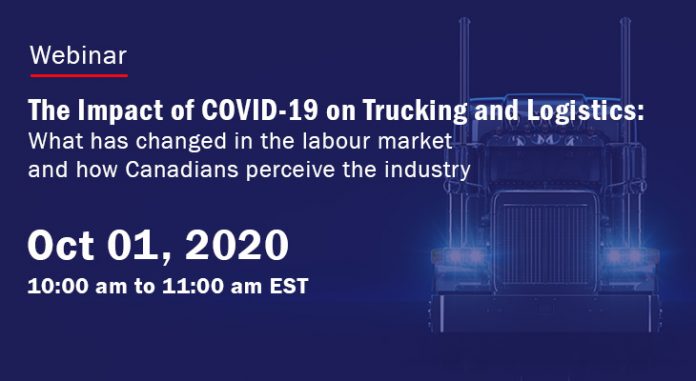 The COVID-19 pandemic has had a significant impact on employment within the trucking and logistics industry. In a very short period of
time the industry went from acute labour shortages to layoffs. We have seen significant changes in how the industry operates as it has had to keep pace with the need to keep our workers safe while continuing to move essential goods.
Trucking HR Canada is at the forefront of analyzing the effects of the pandemic on our labour market along with the changes in how Canadians perceive the industry as an essential service. Join us Thursday October 01,2020 as we shed light on the labour market impacts of
Covid-19 on Canada's trucking and logistics industry and what we can expect as the Canadian economy relies on trucking and logistics to
fuel that recovery. We will also provide insight into how Canadian's perceptions of the industry, and especially truck drivers, has changed
as COVID-19 has shed light on the essential role our industry plays in the economy.
When: Oct 1, 2020 10:00 AM in Eastern Time (US and Canada)
https://www.thetruckingnetworkevents.ca/
https://us02web.zoom.us/webinar/register/WN_3ZeVwaKLRYeoRN9wKJqxwg
Any questions please call us at 647 818 2121 or send an email at nav@thetruckingnetwork.ca