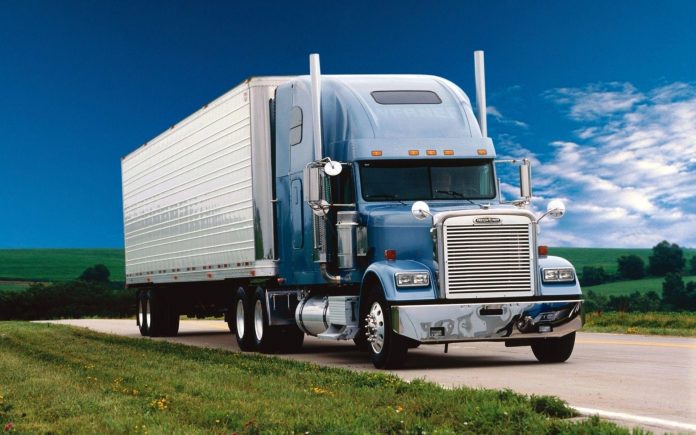 On November 11, Remembrance Day, we in Canada pause solemnly to reflect upon the many who fought for the rights and freedoms, and privileges we often take for granted.
Why is it so important to remember those we never knew? Sadly many Canadians are unaware of Canada's brave wartime history and those who valiantly gave for us so that we can live in peace in such a magnificent country.
In the chaos of COVID, the 75th anniversary of the end of WW II quietly slipped us by on September 2. Many of us have no connection to our past history or have any inclination as to why this past should be so important to all of us now.
Ironically we are all now trapped in a different kind of war against COVID. We have been made aware of how fragile life is and how precious are our loved ones. Imagine the many who in WW II left their homes to unknown places so far away, never knowing if they would ever see their homes and loved ones again. Sadly many never did. They are our Canadian heroes, the ones who would never know us. These unknowns who gave the ultimate for us. They have earned all of our honour and respect.
Canada entered War in 1939, as a young nation only 3 generations old. 11 million people stretched thinly across a huge landmass. Not many more than those who live around present-day Toronto.
Over the next 6 years of conflict, more than one million Canadians and Newfoundlanders served in the Second World War. More than 45,000 gave their lives and another 55,000 were wounded.
World War II was the deadliest war of all time. The numbers blur, over 60 million people died in the war. 15 million in the battle, another 45 million civilians dead, 25 million were wounded. A horror on an incredible scale. Thankfully Canada helped to bring it to an end.
When Canada entered the war in September 1939, her army and navy were small, and her air force consisted of 275 mostly obsolete airplanes.
Incredibly by war's end, Canada had the world's third-largest navy and the Royal Canadian Airforce had 215,000 members and the fourth largest airforce after England, the USA, and Russia.
Canada became home to over 100 airbases which were responsible for training pilots from Australia, Britain, the US, New Zealand, and other allied countries including Canada. Over 150,000 airmen were trained in the safety of Canadian skies. Malton airport NW of Toronto was one of those airbases. Today we know it as Toronto Pearson International Airport, one of the world's busiest, but also a reminder of our involvement in WW2.
We should not forget that over 3,000 Native Aboriginal Canadians volunteered to serve in the Second World War.
WW II saw a change in the role of women in our society. 600,000 Canadian women held permanent jobs when the war started. During the war, their numbers doubled to 1,200,000. And 50,000 women saw military service in the army, navy, airforce in a myriad of roles, that included nursing.
Canadians in uniform fought alongside the Allied Forces in WW II, which included all Commonwealth countries and the United States plus those from German-occupied countries that had escaped or were fighting as resistance fighters. There were countless untold acts of heroism and numerous battles. These are just a few.
During the Dieppe Raid, on August 19, 1942, 6,000 men, including almost 5,000 Canadians went ashore on a heavily defended French coastline. More than 3,350 Canadians became casualties, 1,950 of who were taken as prisoners of war. Another 916 Canadians died during the ill-fated raid.
On July 10, 1943, Canadians and allies went ashore in Sicily and fought for more than four weeks before defeating the Italians clearing the way for the Allies' next step on September 3, 1943: landing in mainland Italy. Canadian casualties in the Italian Campaign totalled more than 26,000, of which nearly 6,000 died.
The D-Day invasion of Europe by Canadian and Allied soldiers took place on June 6, 1944, on the beaches of Normandy including over 14,000 Canadians. Canadians suffered the highest casualties of any in the British Army Group during the campaign. Some 359 soldiers were killed on D-Day. A total of more than 5,000 would die during the two-and-a-half-months of fighting in Normandy.
During the D-Day Battle of Normandy, a horrific war crime took place. 156 Canadian soldiers, taken prisoner by German forces, were executed by their captors most shot in the back of the head by German SS Panzers, rather than being taken as prisoners of war.
Everyone who serves in wartime is brave. Bravery takes many forms, most do not set out to be brave, they just make brave choices. Sixteen Canadians received the Victoria Cross in WW II, the Commonwealth's highest military decoration for bravery. They are the bravest of the brave. One such person was Pilot Officer Mynarski, he was the mid-upper gunner of the crew of a Lancaster bomber.
He and his crew took off on its 13th sortie on 12 June 1944 to bomb a German supply line at Cambrai, France. Just after midnight, they were fired on by a German JU-88 fighter, sustaining heavy damage. The pilot ordered the crew to bail out. As Mynarski was about to leave the aircraft he saw Pat Brophy, the tail gunner, trapped in his turret. Though free to jump, Mynarski persisted in trying to save his trapped comrade. His parachute and clothing caught fire and he died from his burns, though Brophy miraculously survived the plane crash and told of Mynarski's heroism and an act of incredible valour and bravery for which he was posthumously awarded the Vicotria Cross.
Every day I think about how lucky we are to live in Canada. Especially even more in these so very uncertain times. I have personal connections to both WW I and WW II. My dad fought in WW II. He did not like to talk about it much. I have family members buried in France from both wars. I think about them often.
I wonder, do we live our lives every day without thinking much, if at all of the sacrifice others made so we could live a better life?
We owe them so very much, I know I shall never forget.